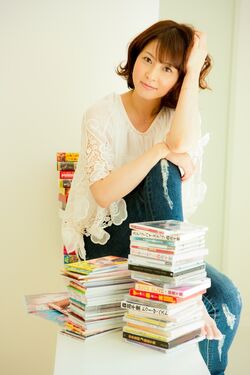 Moritaka Chisato, a soloist who was popular during the 1980s and early 1990s, has participated in various positions in the music industry other than singing. The following list consists of songs she was credited as the lyrics writer, composer, drummist, etc.
Ad blocker interference detected!
Wikia is a free-to-use site that makes money from advertising. We have a modified experience for viewers using ad blockers

Wikia is not accessible if you've made further modifications. Remove the custom ad blocker rule(s) and the page will load as expected.