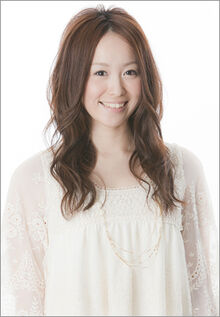 Tsujita Saori (辻田沙織) is a member of Sapporo CEREBIES and AonA, under Up-Front Promotion Sapporo Branch.
Name: Tsujita Saori (辻田沙織)
Nickname: Saori (さおり)
Birthdate: January 16, 1986 (age 28)
Blood type: A
Height: 156cm
Hobbies: Driving, Outdoors, Snowboarding
Special Skills: Bowling, Futsal, Jump rope, Milking (animals)
Favorite food: Soba, milk, soft serve Ice cream
Disliked food: Liver, green peas
She graduated from Rakuno Gakuen university Junior College in 2006.
External Links
Edit
Ad blocker interference detected!
Wikia is a free-to-use site that makes money from advertising. We have a modified experience for viewers using ad blockers

Wikia is not accessible if you've made further modifications. Remove the custom ad blocker rule(s) and the page will load as expected.